Contact Us
Admin Team - For existing bookings: 07833473642
Bladesbrow@outlook.com
For New Course bookings & enquires: 07581072325
We want to hear from you!
One of the team will be in touch in the next 24 hours.
Thank You
(Please leave a contact number so that our team can send information to you regarding courses)
The Deborah Mitchell visits Blades Brow Academy to train in microblading…
This year, we were honoured to have the Deborah Mitchell, founder of one of the worlds most successful skin care ranges, Heaven Skincare, joined us at Blades to progress even further into the field of Microblading.
Deborah Mitchell began her career as a beauty therapist, creating her own organic, natural and results driven product range to accompany her beauty treatments over twenty-five years ago. From its roots in local business, Heaven is now a worldwide success, with products and treatments available nationwide and around the world in Hong Kong, South Africa, Australia, Dubai and America to name but a few.
Throughout the years, Heaven's award-winning skincare has amassed a celebrity following for its range of products and treatments, including Dannii Minogue, Emilia Fox, Michelle Pfeiffer and even royalty who love the mixture of organic, natural and results driven skincare & treatments.
Click here to see what Deborah experienced during her training here at Blades Academy…
Outstanding Tools & Facilities
During your training, you will work within our new modern clinic where we focus on practicing with the highest level of hygiene and safety. During your training, you will be taught with the latest and most modern facilities used in the market including use of one of the best machines in the industry and also The popular and most talked about Nano Blades.
How to become an advanced microblading specialist…
Applying the microblading aesthetic procedure requires a range of advanced and specialist skills that can be gained during completion of one of our specialist semi permanent make-up training courses here at Blades Brow Academy, UK. Our highly trained and experienced team will teach you a wide range of crucial theories and blading techniques that will develop your knowledge and confidence in carrying out the procedure confidently and to the highest standard possible on your own clients. Course Dates →
Why Choose Blades Training Academy?
Blades Academy are the leading training academy in the country. Choosing the right training provider can be the biggest decision when planning your microblading Training. Here at Blades Academy, not only do we have the most highly qualified team of specialists to support you, but we also offer the most unbeatable prices in the UK. Here at blades, our friendly team will work along side you to ensure that you gain the most beneficial experience during your training with us. Our aim is to provide you with a wide range of advanced skills and knowledge which will give you the confidence that you require to fufill a succesfull career in the aesthetics industry. Here at Blades, our technicians will train you on how create the most perfect and natural looking brows using leading industry equipment. Our team here at Blades will provide you with exeptial training and undoubtably the best client support there is. With the the growth and popularity of microblading, there is no better time to begin a career in cosmetics. Read More →
The Academy…
Blades are pleased to announce to opening of our brand new clinic with outstanding facilities. The new clinic has been designed to meet the needs of our clients and students to ensure that you can the most beneficial experience possible! The new Academy consists of a modern and clean environment which includes everything you need to carry out treatments to the highest possible standard! Where are we?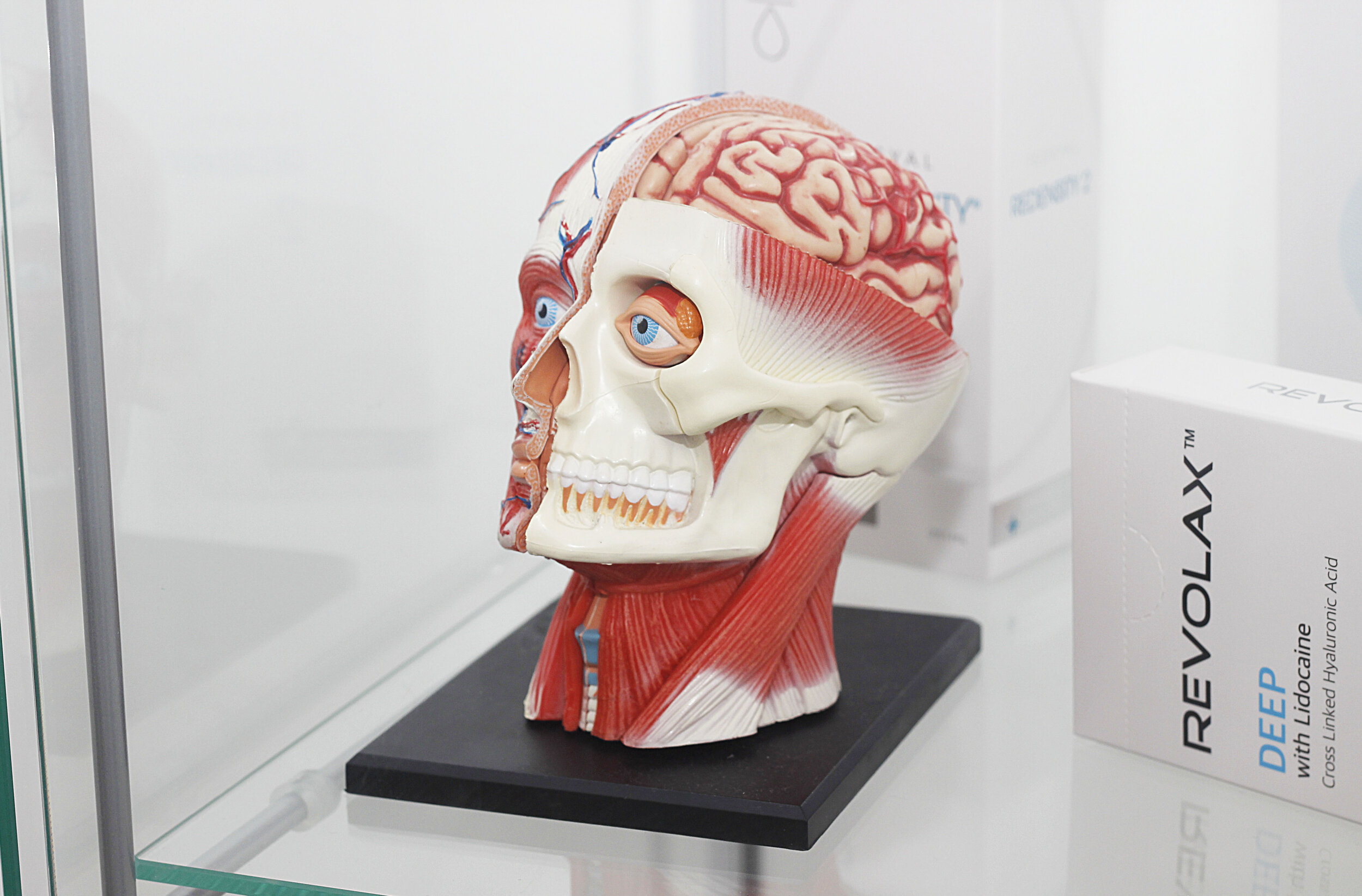 Find out what our students think….
"Did my training here and I'm really pleased! And the girls are lovely! Girls get at Emily and Hannah for your training can't thank them enough! Made me feel at ease and happy with my work! Literally can't recommend them enough x"
"I had my eyebrows done today by a lovely student called Frankie under the excellent tuition of Emily. The whole process was explained to me and I felt comfortable through the whole thing. The results look amazing - I would happily recommend the salon to anyone"
"Just finished my first day of microblading training with Emily and loved it! So proud of myself for what I achieved on just day one, and Emily made me feel so at ease! Looking forward to day 2 tomorrow!"
"Had my brows done today by a lovely trainee, lovely experience, lovely job done and lovely people. Definitely recommend!"
What is Microblading?
Microblading is an aesthetic procedure that must be carried out by a trained specialist. Microblading is a well known preferred procedure chosen by many to help enhance the appearance of the face by targeting areas of the eyebrow that are possibly too thin or have previously been over plucked. This procedure is applied using a 'micro-blade' which consists of microscopic needles that deposit pigment into the dermal layer. This is much closer to the surface of the skin than use of a standard tattooing procedure. The high level precision applied by a specialist technicians will create the most naturally full, realistic looking eyebrows. Pigments are selected carefully by a technician to match the clients existing hair, this colour will then be applied by planting tiny strokes that resemble real hairs. Course Information →
What makes our Academy Courses different?
· We are a 5 star recommended training academy with outstanding reviews from clients and students.
· We have 2 accredited bodies (CPD & ABT)
· We offer an outstanding level of support before and after training.
· You are being taught by Highley qualified teachers with extensive experience.
· We keep groups small to ensure that you receive excellent support
· We only ask for a small deposit to make finance easier
· We are an immediate qualification – so unlike other courses, you don't have to complete weeks of case studies before passing. All of the practical work is completed in 2 days and you receive your certificate on the second day. Therefore our course is suitable for students looking for faster completion/qualification.
· You get to carry out 4 full procedures on your own models so we are well known for the extensive amount of practical experience.
· We care about your development and will ensure we work closely with you to allow you to meet your full potential.
· Your not forgotten about when you leave our academy.
· We will source all of your models to save you from having to source your own . Contact Us →
What other courses do we offer?
Here at the Academy we can provide you with the best guidance to help direct you towards reaching your goals. Our friendly team will discuss the best options and routes for you to get you up and running on an exiting new venture to start a successful career in the beauty aesthetics industry!
Other courses include…
NVQ LEVEL 3 BEAUTY - 5 day fast track

MICROBLADING TO MACHINE CONVERSION COURSE - 1 day (for Level 4 microblading specialists only)

ADVANCED AND BEGINNER COMBINED DERMAL FILLERS - 2 days

ANTI WRINKLE INJECTION TRAINING

CLASSIC, RUSSIAN & HYBRID COMBINED LASH EXTENSIONS LEVEL 2 - 1 day fast track

LEVEL 4 MICROBLADING (No experience required 2 days)

LEVEL 4 SCALP MICROPIGMENTATION

ADVANCED LIP MASTERCLASS

ADVANCED ANTI WRINKLE TRAINING
Student Progression & Support after your training with us…
Here at Blades Academy, Student progression and Development is Key. We stay in touch with all of our students after completion of their course as we are interested to watch students continue progressing after training.
Take a look at some examples of students work. We have tried to gather some examples of how students progress afterwards as this is something we take pride in.
Student Reviews…
"I qualified in the level 4 Microblading with Emily over a year ago now at Blades Academy. The past year has completely changed my life. After previously being a prison officer and being unhappy in a typical 'good' job I was able to leave and pursue my dream of having my own business and having control over my own life. I was lucky enough to have Emily's undivided attention as it was 1-1 training and almost straight away I was comfortable and confident in my abilities to Microblade on my own. Starting the business was scary as at first I did have the occasional thought of 'would this work, am I doing the right thing' and I'm sure lots of you would think the same, however I set myself a goal of 4 clients a week, 16 a month which would cover my previous monthly wage quite comfortably. In only my second month I had 58 clients which blew my mind. And I've been busy ever since, building my business and growing every month. But more than the money I've loved being my own boss and having the freedom to choose my working hours and be flexible. I'll happily work 7 days a week now because it doesn't feel like work, and it's very rewarding in many ways..
If anyone is thinking of taking the plunge don't hesitate to contact Emily, not only is she lovely, I know she's still at the other end of the phone if I ever needed 12 months on! Whether you want a change in career or want to expand the treatments you already offer then I do highly highly recommend the Microblading training at Blades. I've also now qualified in Advanced Dermal Fillers, again.. thanks to Emily, and her sister Hannah."
"Where to start I've completed day 1 today of my course and I carnt thank Emily enough for the help and support she made me feel so comfortable and talked though everything,
I've done 2 ladies today and so happy with the result all thanks to Emily if anyone is thinking of doing a course I would highly recommend blades academy and not only to get the best training you get the after care also I'm very existed for day 2tomorrow and also starting my business i feel confident all ready and it's all thanks to Emily xxx"
"Today i completed the 2 day microblading training with Emily and her team, the support and training i have been given has helped me develop and master the microblading technique. Emily is more than willing to help you practically or with any questions you have; also i have been assured i will have continued support after the course is over to help me set up my own business in microblading which to me is very reassuring. The 4 models were great to work with over the 2 days and i felt the more clients i worked on the better my understanding/ knowledge and technique developed, also being able to take before and after photos will help build my portfolio. I have enjoyed the course even though at first i felt a bit out of my comfort zone, it will be a very rewarding and exciting career change for me and i feel more prepared to persue this dream from the excellent training i have received. Thank you again x"